The ruins of the Oheb castle
3 km from the hotel/span>
The Oheb castle, located on a spur above the water, was built in the 14th century and was already deserted in 1553.
Paddleboards on Seč
3 km from the hotel
Paddleboard and boat rental on the west bank of the Seč dam.
Sale of Christmas decorations in Horní Bradlo
8 km from the hotel
A possibility of buying traditional Czech Christmas decorations.
Celtic museum in Nasavrky
15 km from the hotel
A place with a beautiful landscape and history that remembers the Celtic settlement.
Recreational forests of Podhůra
20 km from the hotel
An area for sports and relaxation. You can find here a rope park, a bike park, a children's playground or an outdoor gym.
Chateau Žleby
20 km from the hotel
The Žleby Chateau is a magnificent romantic residence of the house of Auersperg, which still houses extensive collections of weapons, luxurious furniture and original items of daily use.
Veselý kopec
18 km from the hotel
In the log houses you can find examples of housing and farming of small farmers dated from the mid-19th century to the mid-20th century.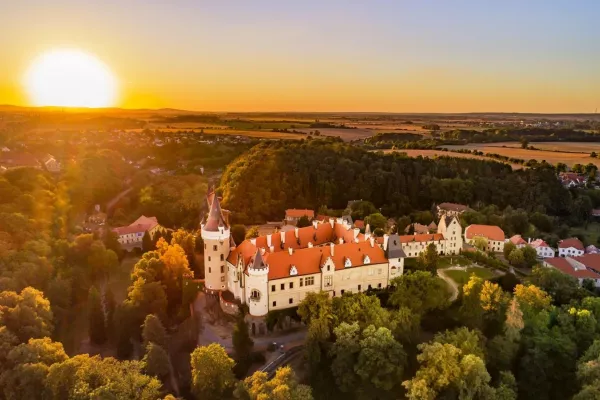 Chateau Slatiňany
22 km from the hotel
The picturesque chateau at the foot of the Iron Mountains, surrounded by a vast English park, attracts with its unconventional modernity, welcoming and relaxing atmosphere, the youngest chateau exhibition in the country and one of the largest hippological collections in the world.
Ležáky memorial
24 km from the hotel
The Ležáky memorial is a state-funded organisation taking care of the lasting memory of the Ležáky settlement obliterated by the German Nazis on June 24, 1942.
Museum of puppet cultures in Chrudim
24 km from the hotel
It primarily documents the history and the present of the Czech puppet theatre, but also the puppetry arts worldwide.
Peklo Čertovina
26 km from the hotel
A unique entertainment centre and a crazy hotel. The devils have prepared a hellishly busy schedule for visitors of all ages.
Production and sale of Christmas decorations "Koulier" - Oflenda
30 km from the hotel
A production of blown Christmas decorations with a long tradition.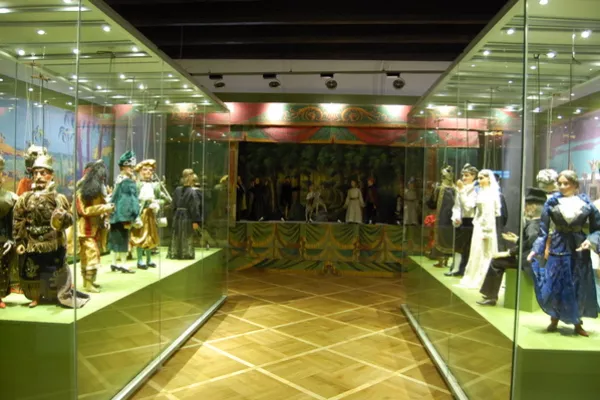 Check-in from 3 p.m. Check-out until 10 a.m.
Wellness & Spa centre/span>
Hotel restaurant and lobby
Congress facilities for up to 350 people
Indoor and outdoor sports grounds
Indoor swimming pool for guests
Extra services
Extra bed

500 CZK / night

Cot

200 CZK / night

Pet fee

250 CZK / night
Important links